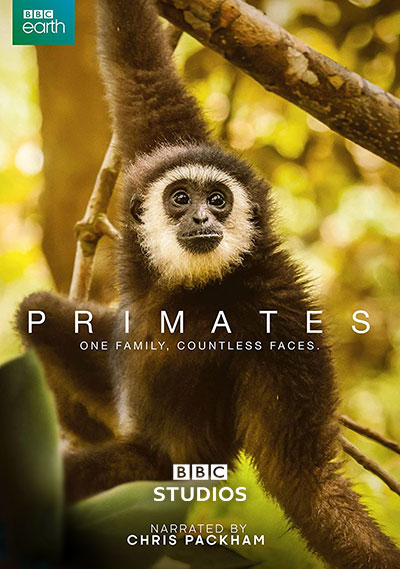 Credit: Sequential work of Drill Monkeys – Camera and Drone Pilot
Primates is a BBC Studios production that follows groups of our closest relatives, taking viewers around the world for an intimate look at how monkeys, apes and lemurs have adapted to survive.  The Drill, one of the world's largest monkeys, and yet one of the least known, appears in episode one 'Secrets of Survival'.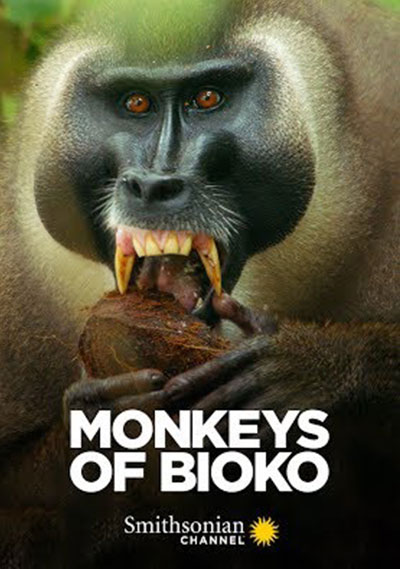 NDR|Naturfilm 'Lost Kings of Bioko' and Smithsonian Channel 'Monkeys of Bioko'
Credit: Camera – Principal photography
A blue chip wildlife documentary featuring the drill monkey for the first time in broadcast history. 'Lost Kings of Bioko' broadcasted in Germany on July 2019 and 'Monkeys of Bioko' in the USA on July 2020.
The film took three years in the making and was produced by Gulo Film Productions and Drill Films for Doclights / NDR Naturfilm in association with NDR, WDR, ARTE, ORF, SVT and Smithsonian Channel.
ARD Germany 'Natural wonder Pantanal' - Brazil's mysterious wilderness.
Credit: Camera and Drone pilot. Sequential work of Pantanal drought and first rains. 
 A film by Coraxfilm, Almut and Christoph Hauschild. Produced for NDR / doclights
National Geographic 'Brasil Selvagem: Costa Brasileira' (Wild Brazil)
Credit: Sequential work of common marmosets  – Camera 
Produced by Cristian Dimitrius Productions for National Geographic Channel – Brazil. The eight-episodes series explores the gigantic Brazilian Atlantic coast. The common marmoset story appears in episode four and takes place in the mangroves of Ceara, northeastern Brazil.  Where we get to know the daily struggles and adventures of a common marmoset family, as they learn and take care of the newest tiny member of the group.
Canal Encuentro Argentina 'Clorofilia'
Credit: Second Camera
Produced by Planta Alta Productora for Canal Encuentro Argentina. 'Clorofilia' is a tv series that combines fiction and natural history into a  trip to the unique world of plants.  'Clorofilia' won the Emerging Talent Award at the Wildscreen Festival Panda Awards 2020.
'Voces del Mar' (Ocean Voices)
Credit: Producer/director, Camera and Drone pilot.
Produced by Mares Mexicanos for The World Wildlife Fund (WWF) in collaboration with the Alliance WWF/Carlos Slim Foundation.
Voces del Mar' (Ocean Voices) is fourteen-episodes online series of short documentaries about enigmatic regions of the Mexican seas. Taking viewers on a trip along the Mexican coast, from the Golf of Californian to the Caribbean, the series portraits stories of local communities where science and tradition found a way to preserve marine resources and protect its amazing wildlife.